If you are thinking of making some home improvements, then these home renovation tips are what you need! With inspiring ideas for all rooms in your home, you are guaranteed to find just what you're looking for.
Simple and effective home renovation tips
At first, you may assume renovating your home will be costly and time-consuming, but there are so many ways you can instantly improve your house without breaking the bank. Whether you opt for new lighting, a bold colour scheme or stylish accessories for decoration, you will fall in love with your home's new features.
If your home renovation project involves a contractor, it's important you do your research and hire someone who will provide a professional and high-quality service. In terms of kitchen refurbishment, you should consider using kitchen fitters Milton Keynes. Offering a reliable and bespoke service, the knowledgeable kitchen fitting team will give you the kitchen of your dreams with minimal disruption.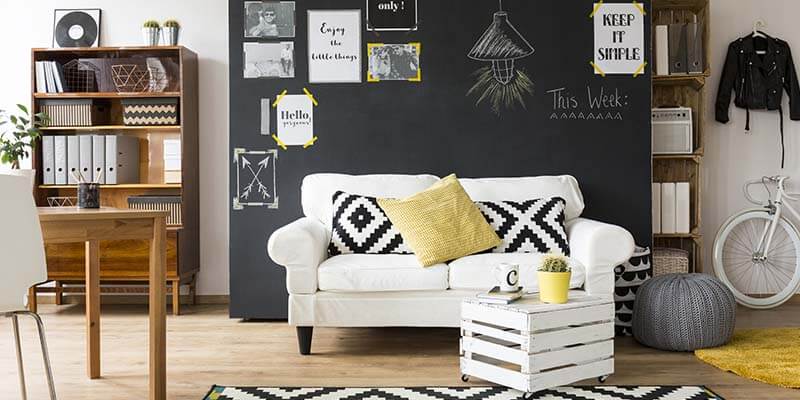 1. Install new lighting
Lighting is, of course, a key feature in every room of your home, so you should carefully consider its aesthetic and placement. There are so many different types of lights to choose from, including table lamps, floor lamps, chandeliers and wall lights. The style and type of light you pick will depend on what room you intend to use it, so, below is the best lighting solutions to use in your bathroom, living room, kitchen and bedroom.
Bathroom
A creative way to incorporate light in your bathroom is to use an illuminated mirror. This ambient colour changing mirror from Victorian plumbing is ultra modern and will instantly add an element of luxury to your bathroom. Its ambient lighting can be changed between white, red or blue to match your mood or complement your colour scheme. The mirror also features Bluetooth technology, which allows you to listen to music and radio from your smartphone.
Living room
The living room is quite a versatile space in your home so you can choose from various types of lighting, but the most popular is ceiling and floor lights. If you are prone to snuggling up on the sofa and reading a book in the evening, a floor lamp positioned by your chair or sofa will ensure you can read without straining your eyes and also give the room a cosy feel.
Kitchen
Kitchen installation is made easy with kitchen fitters Aylesbury as the dedicated team ensure the final product meets your requirements. However, a kitchen is not complete without some statement lighting. Recently, low hanging lights with exposed bulbs have become a popular kitchen lighting trend, so if you are hoping to create a contemporary kitchen, it is an idea definitely worth considering.
Bedroom
Lighting in your bedroom needs to be versatile. In the mornings, you will want a bright light for getting ready, but you will also want a slightly dimmer light for relaxing in bed in the evenings before you sleep. Table lamps are a perfect addition to any bedroom as they can be placed on a bedside table for easy access.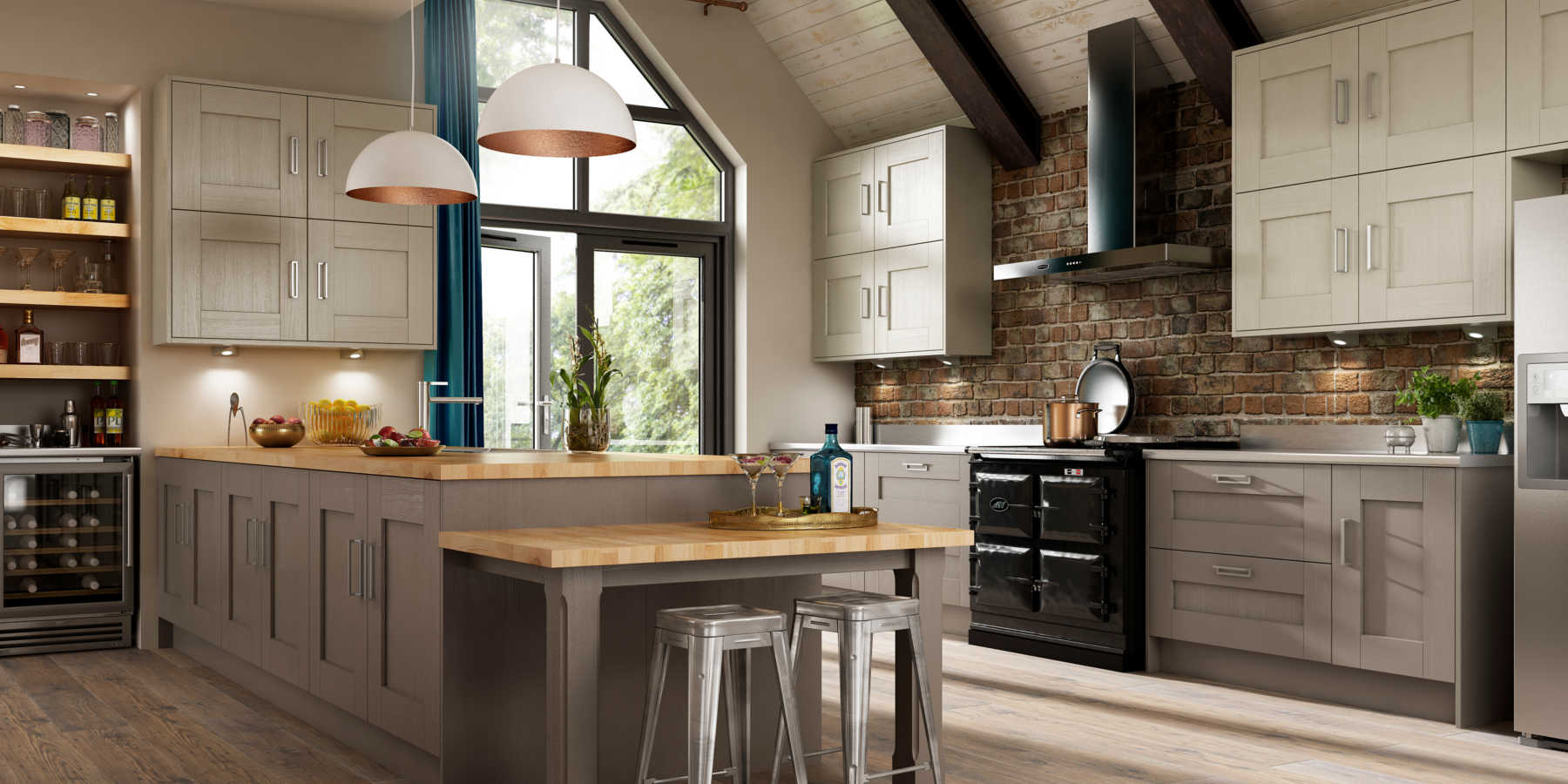 2. Add creative storage solutions
If you have a full house with children running about, it is likely your home can often get cluttered. Or, if you simply have a lot of possessions that don't have their own space in your home, you should think about investing in new storage pieces. New storage is a great way to renovate your home as it keeps everything organised and can give any room a little extra wow factor. This bookcase from Wayfair boasts an ultra-modern design and because of its size and various shaped compartments, it can easily be used to display other items other than books, such as flowers in a vase. For a more discreet storage solution, you could opt for this storage basket which is small enough to fit underneath your bed.
3. Buy new furniture
With interior design constantly evolving, it is easy for your furniture to appear old fashioned and outdated. Buying new furniture can completely change the atmosphere of a room and modernise any space.
On average, a living room suite will last between seven and fifteen years, so when purchasing your furniture, it is important to understand you are making a long term investment. For this reason, you need to shop around to find the perfect new addition to your home and not buy the first sofa you see in the shop. If you have quite a spacious living room, you could treat yourself to a corner sofa. They are very popular and can seat up to seven people, which is perfect if you have a big family or regularly have guests over. A statement armchair will also give your living room a sophisticated and modern feature that you and your guests can rest on comfortably.
4. Modernise your kitchen
Your kitchen is the heart of the home, so making sure it is regularly maintained and updated when necessary is vital. Kitchens Towcester offer a variety of modern, traditional and white kitchens meaning you are spoilt for choice but also guaranteed to find a kitchen style you absolutely love.
The Milano Contemporary New York kitchen is one of the most popular styles from the range as it is both stylish and practical. Alternatively, if you want a more traditional kitchen, you should take a look at the Milano Classic Austin. This timeless kitchen will add charcter to your home and includes optional Austin glazed doors to create an overall unique look.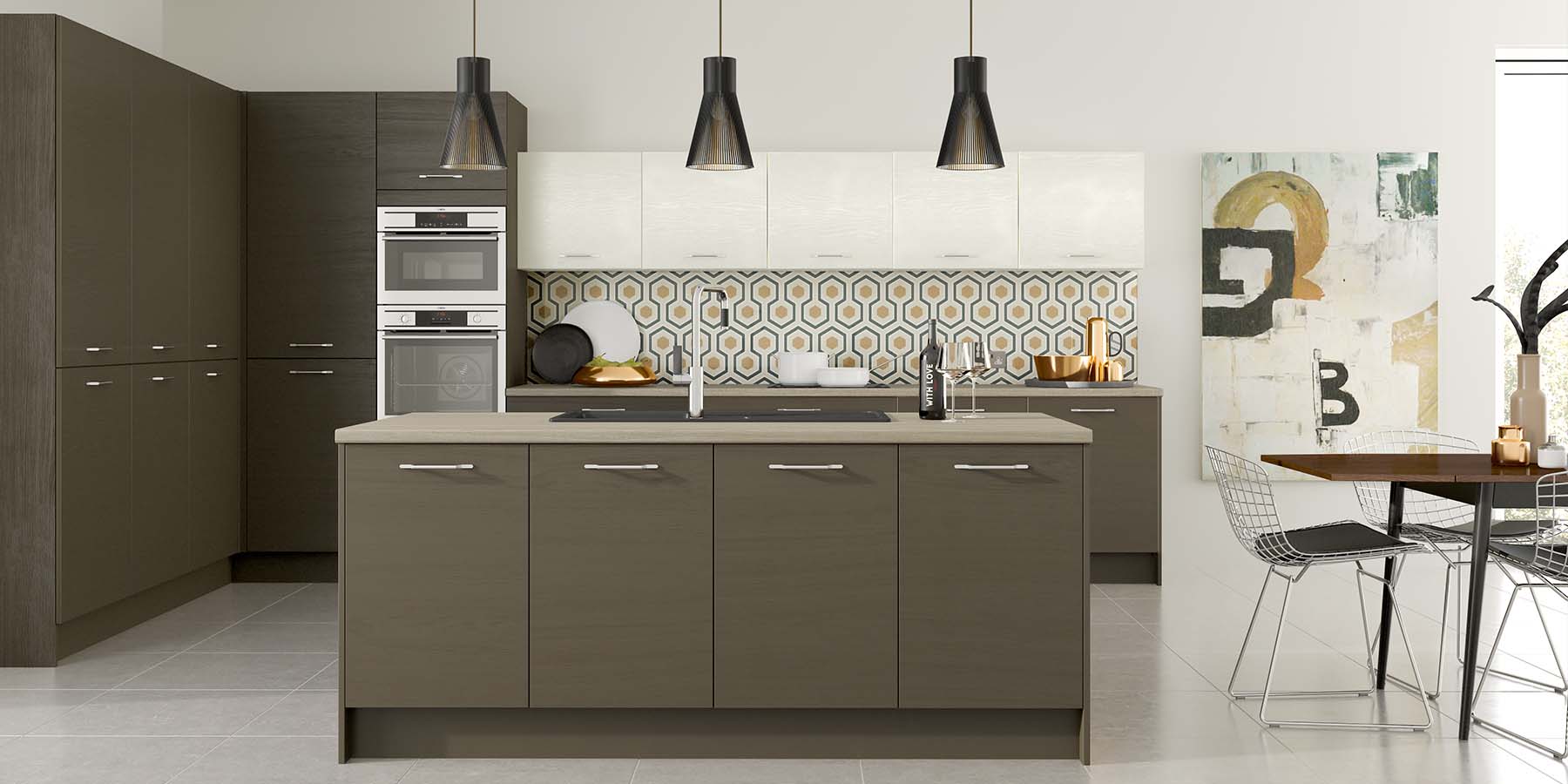 5. Think about colour schemes
Renovating can be as easy as switching up the colours you use throughout your home. Painting walls and ceilings is also a relatively easy task so you can do this yourself and save money on hiring a decorator. When picking what colours to use, its not always the best idea to choose your favourite colours, but instead you should focus on what colours complement each other well. For example, if your favourite colour is black, painting your entire living room, this colour will not look homely or inviting. Instead, you could pair it with white and use it in the kitchen for a classic monochrome look.
If you are not very well informed of what colours work best in interior design, read this article which describes the colour theory basics everyone should know.
6. Improve your home's exterior
Home renovation isn't just limited to its interior; you can give your house a complete makeover by replacing the doors and windows. A lot of modern homes now feature double glazing, so you should consider this if you are looking to install new windows. Double glazing has become a household favourite as it increases sound insulation, reduces heating costs and increases home value.
7. Transform your bedroom
Your bedroom is your space to escape and relax after a long day, so you obviously want it to provide the ultimate level of comfort as well as being personalised to suit you. If your bedroom hasn't been updated in a while, you may want to buy a new bed, mattress etc. However, there a lot of other ways you can transform your bedroom without spending too much money.
As the main feature of your room, the bed should always look its best. If you think yours is in need of some TLC, why not treat yourself to new bed sheets? It cannot be denied that the feeling of sleeping with fresh sheets on the bed is unbeatable, and with so many patterns and colours available, you can find bedsheets that will match the theme of your bedroom perfectly.
8. Upgrade your bathroom
There are so many ways in which you can upgrade your bathroom. The obvious option is to invest in a new suite, but buying a new sink, shower or bath can be quite expensive. If you are are looking for cheaper alternatives, why not upgrade your bathroom features, such as the mirror or shower screen.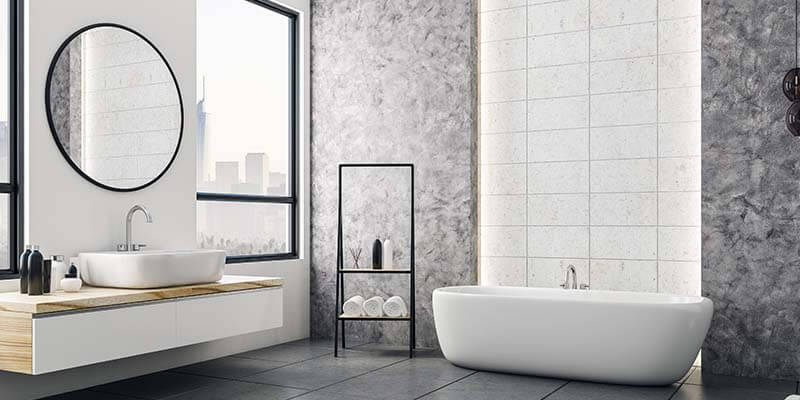 9. Give your garden a makeover
Your garden is just as much part of your home as any room in the house, so it is important you don't forget it when renovating. The standard garden maintenance duties such as cutting the grass, weeding and watering plants will prevent your garden from looking like an overgrown jungle, but there are other ways in which you can improve its appearance.
Outdoor furniture is a great way to make more use of your garden. Previously, outdoor furniture consisted of basic tables and uncomfortable chairs, but now you can be more adventurous and opt for unique furnishings, such as this tiki bar 3 piece set.
10. Don't forget the finishing touches
Paintings, ornaments and wall art can often go unnoticed in a home but they are actually a great way of giving a room character and improving its aesthetic. Next have a great selection of canvases and wall art which will complement any theme or colour scheme. Moreover, framing family photos and hanging them on walls or placing them on tables throughout the house is always a great way to make any room feel extra homely.
Renovating made easy
Home renovation can be as big or as small as you like, but extensive planning and organisation is key to a successful renovation project. Using our top ten tips, you are guaranteed to bring out your inner interior designer and give your home a well-deserved makeover.