Kitchen renovation is a fantastic way to totally transform the appearance of your property with a simple, affordable conversion.
Why Invest In A Kitchen Renovation?
When renovating your kitchen, it's important to keep in mind your specific preferences to ensure that they are included in the design. For example, if you are looking to expand your kitchen storage, make sure to make this known to your kitchen designer in order for them to incorporate this into your kitchen design in the most effective way possible.
A kitchen renovation can not only improve your home life, but it can also have a positive impact on your property when it comes to selling it. If you do make the decision eventually to move home, renovating your kitchen can add up to a 50% return investment and add money onto the original resale value of your property. So no matter the reason you are looking to renovate your kitchen, it can be extremely beneficial, and is often popular within new build homes. If you are thinking about redesigning or renovating your kitchen, keep reading! As we have composed a set of benefits, you could gain from renovating your kitchen.
Improve Your Lifestyle
Your kitchen is one of the most used rooms in your home. Whether you use your kitchen countertop as a part-time office or only use your kitchen to cook, a lot of people have sofas in their kitchen and have it open planned – so they end up spending a lot of time in there. If this sounds like you, then new kitchens Buckingham could be your perfect solution.
By renovating your kitchen and installing a more efficient kitchen with a design suited more to your preferences it can improve the time spent in your kitchen. If you are somebody who spends a lot of time in the kitchen for whatever reason, then why not renovate your most used room in your home? A lot of our clients who choose to upgrade their kitchen for this reason, often incorporate things like kitchen islands and breakfast bars into their new design in order to make their kitchen more suited for sociable and dining purposes.
Kitchen islands are fantastic and work excellent at making space in your kitchen; they break up the design so that it isn't all in one place and can be transformed to include things such as sinks and dishwashers – the possibilities are endless!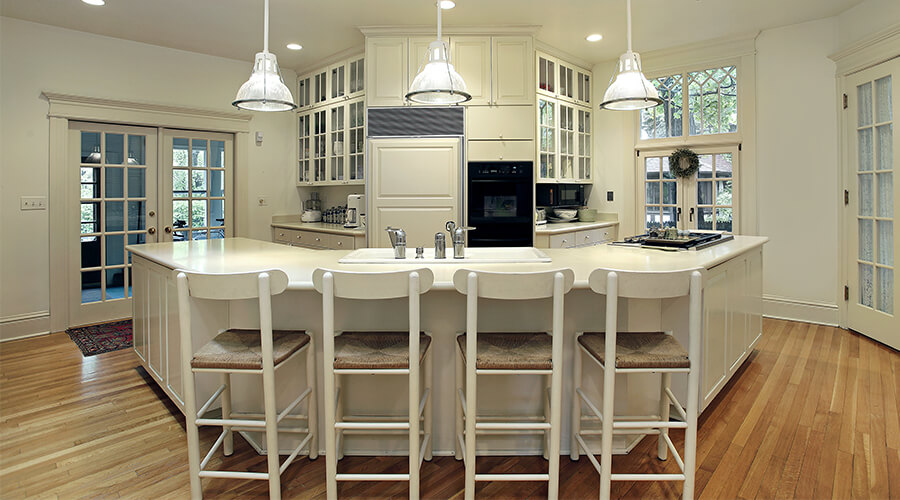 High-Quality Products
When you use a professional kitchen installer, you are guaranteed that all of the products used to create your brand new kitchen are high-quality and accredited.
All of the products and suppliers we use are fully accredited and branded. This way we know that we are using high-quality products that suit our client's preferences perfectly. All of the worktops, appliances and kitchen storage units installed are built to last – meaning they are more durable than standard kitchen furniture and will last much longer than standard kitchen units.
As well as this, this way you can base your home around your kitchen, rather than your kitchen around your house. When completely remodelling your kitchen you have the option to extend as well as utilise more space. This is more doable in new builds as they often are built with things like renovations and extensions more in mind.
Flexibility
As we previously mentioned, the best part about kitchen renovations in a new build, is that it gives you control and allows for a lot more flexibility. You can build your kitchen and design it exactly to your preferences, rather than your kitchen furniture having to fit in and around the design and space in your kitchen.
One of the best things about kitchen renovations is that you, alongside your kitchen designer, are in control of it all. You can optimise your overall kitchen storage, and you have a lot more furniture options.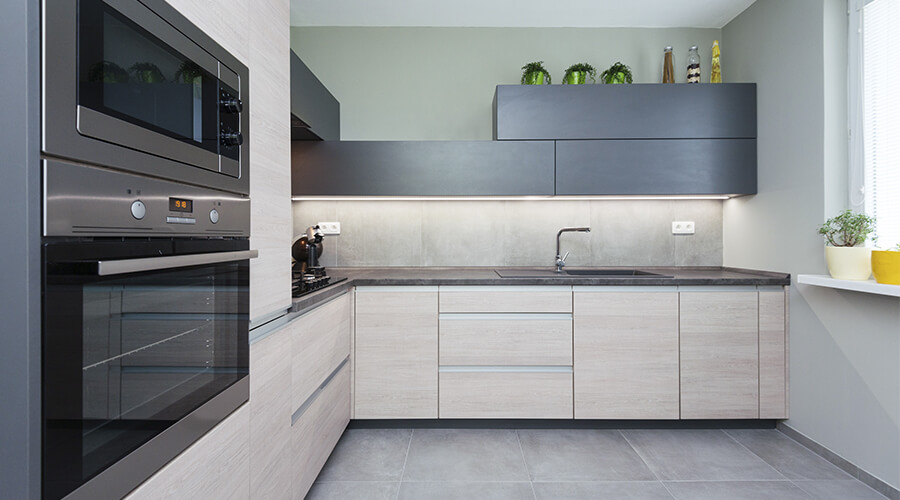 Additional Units
If however, you are happy with your kitchen the way it is, and you don't want to compromise getting a new kitchen straight away, as a local Symphony dealer we can provide you with additional units which will match your current new build Symphony kitchen. Or alternatively, we can offer a complete contrast to make your kitchen unique – see examples on our Facebook or Instagram page. Not only that you can add units and add things such as breakfast bars, as well as storage, but we offer accessories such as plinth lights, internal organisers and mirror plinths. See if your new build has some of the most popular ranges that we offer: Woodbury, Plaza, Alta, New York.
Limitless Designs
Renovating your kitchen gives you the option to completely redesign your kitchen, rather than making minor changes or improvements. You can go completely out of your comfort zone with a unique, bespoke kitchen design. Or stick to your guns and go with what you know by choosing a gorgeous, modern kitchen design tailored precisely to your preferences.
If interior design isn't your strongest point then not to worry, your dedicated kitchen designer is there to help and can assist you in creating a beautifully designed kitchen to help transform your home.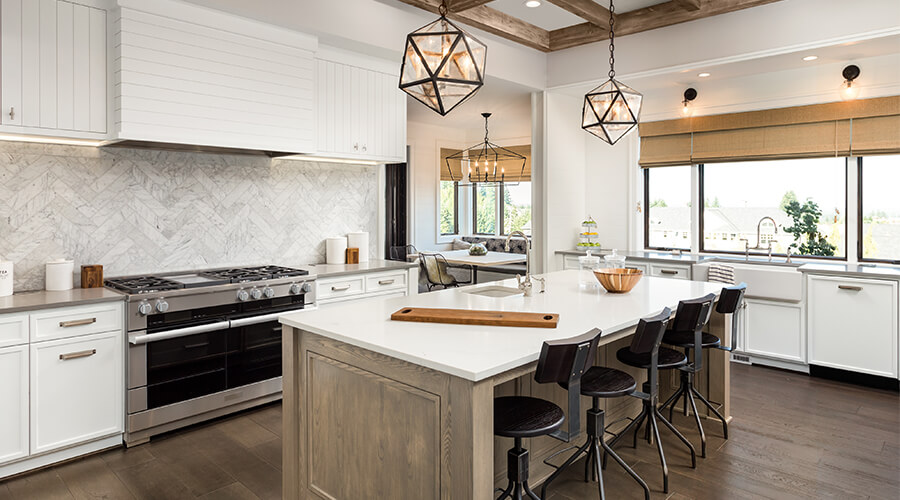 Improve Along The Way
A kitchen renovation helps remind you to improve all of the little things that you've been meaning to do for a while. If your kitchen lights keep failing or the light bulbs keep burning out, then this could be the perfect opportunity to replace your kitchens lighting systems with trendy, up to date LED lighting.
Or maybe, over the years your tap head has collected so much limescale from your areas hard-water that it's almost impossible to work. This could tempt you to treat yourself to a new sink unit that matches the overall design of your kitchen. If you've been waiting for a while to carry these home improvements out but haven't got round to it, this is the perfect time to get it done simpler and for a more affordable price!
Renovate Your Kitchen Today!
Now you know the benefits of renovating your kitchen, it's time to put the planning into play! Contact one of our fantastic fitters today who specialise in modern kitchens Towcester, as well as traditional and more!
We hope that this article was helpful, if it was then why not share on social media?